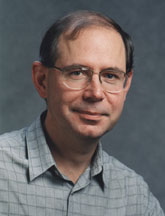 Dean Wallraff

This is my home page, with a little information about me.
I'm currently running to be elected to the Sierra Club Board of Directors in the 2014 election. For information about my Sierra Club campaign, visit my campaign Web site.
Professional
I'm an environmental lawyer in Los Angeles. I am Executive Director at Advocates for the Environment, a public-interest law firm focusing on environmental, land-use, and open-government law.
Previously I was a software architect and developer, and computer security consultant.
In what now seems like a previous life I was CEO and CTO of 3 Pasadena Internet companies, SoftWare Market, an Internet marketplace for wholesale software, hyperDrive.com, an Internet retailer of educational and entertainment software, and Wave Press, an electronic publishing company.
Music
I'm a composer who writes music for dance and film. A lot of my music is available on my music page. I've also scored 5 feature films, some of which can be found by searching for my name in the Internet Movie Database.
Writing
I write essays. Some of my writing is available on ArsNova's main page.
Other Interests
Contact info: deanraff@arsnova.org, tel. (818) 679-3141